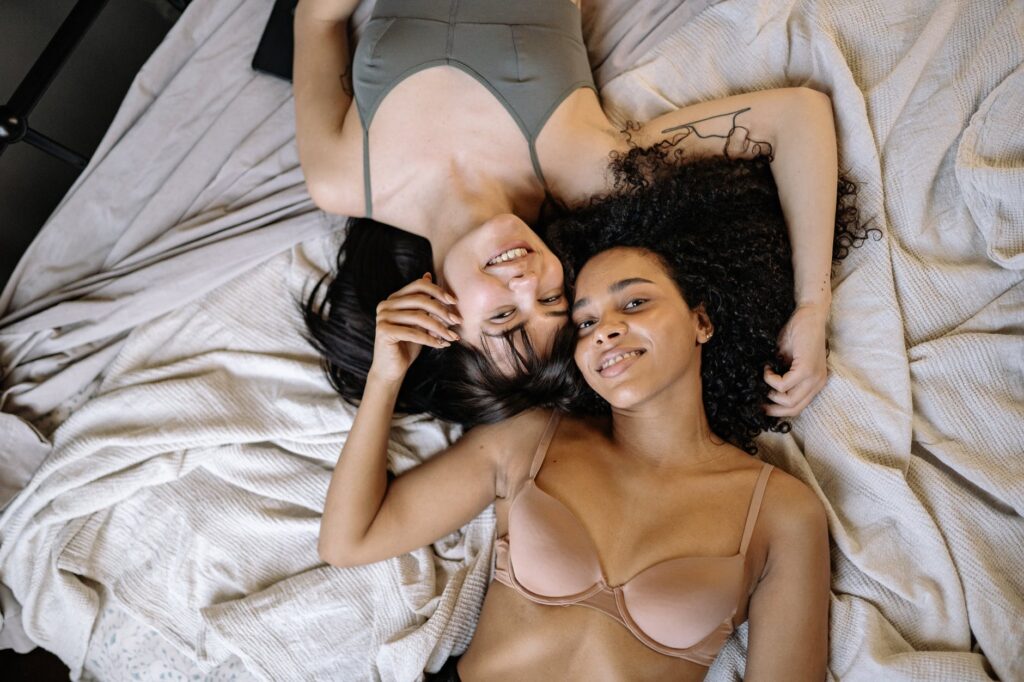 Best tips for girls who are looking for a sexjob in Vienna
Starting a sexwork career without help can be challenging, so if you are looking for a sexjob in Vienna, you will appreciate a few tips and advice. Since Vienna is an international business hub, working in the capital of Austria can be extremely rewarding. Of course, in order for this to be a gratifying experience, you need to make sure that you know what you should be doing. This is exactly why we have prepared some of the best tips that we could find for you if you are looking for a sexjob in Vienna.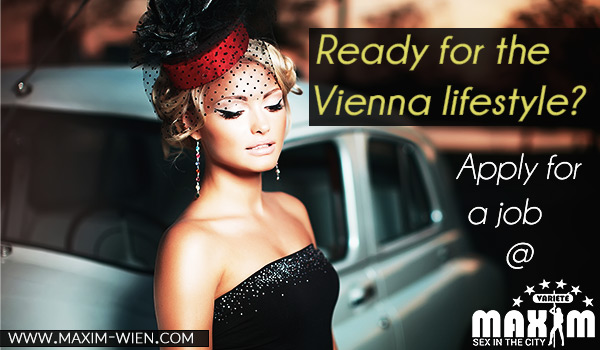 Types of sexjobs in Vienna
Before we jump straight into the actual tips, we should first go through the available systems that are active in the Viennese sex scene and familiarize ourselves with them. Knowing what kinds of systems there are and what each of them offers is crucial if you want to have a successful career in Vienna. You will also want to know how much money you can actually make if you would work in that position. Here's everything you need to know!
Available types of sexjobs in Vienna:
Sexbars / Nightclubs
Saunaclubs / FKKs
Escort Agencies
Laufhauses
Studios
Street Prostitution
Independent
Sexbars / Nightclubs
Sexjob in Vienna – Sexbars and Nightclubs
Working in a sexbar or a nightclub can be one of the most profitable sexjobs in Vienna. If you like socializing, dancing and maybe enjoying a couple of drinks with your clients, a sexbar might be the best place for you.
Sexbars in Vienna are quite popular among clients, so you could meet many wealthy gentlemen working in a club. Girls who work in sexbars usually wear elegant dresses and seductive lingerie to impress the clients. Since dancing is part of the club experience, you can also exceed at a sexbar if you are a good dancer.
In order to succeed at working in a sexbar, you will need to know how to talk to clients and make them interested in you, you need to dress elegantly and know how to present yourself in a seductive manner.
Clients in Viennese sexbars pay between 120 euros (Sexeck Puchsbaumgasse) and 280 euros (Maxim VIP Room) per hour. What you need to remember is that in sexbars the usual agreement with the club is splitting the earnings 50/50.
However, you do not have initial expenses if you work in a sexclub, such as rent in a laufhaus or the entry fee in an FKK saunaclub. Because of this and other factors that we listed, sexbars are among the highest earning sexjobs in Vienna.
Saunaclubs / FKKs
Saunaclubs are also popular, but this is a completely different type of sexjob in Vienna. There are a large number of ladies working in a saunaclub at once, which makes getting the clients kind of a competition. Because of this, you need to be active in seeking out clients in this work environment too. You need to walk around the saunaclub either naked or in your bikinis, depending on the establishment and chat with the clients in order to make them go to the room with you.
Depending on how many clients you get every day, working in a saunaclub can be a good earning possibility too. The usual rates that girls in Viennese saunaclubs are earning are around 140 euro per hour (Goldentime), plus any additional services that you might be offering.
One of the things to keep in mind is that you need to pay an entry fee into the saunaclub, just like the men do. This means that you need to have a certain number of sessions before you can actually start earning money. Because of this, working in a saunaclub can sometimes be risky, but it is still a good earning sexjob in Vienna.
Sexjob in Vienna – Escort Agencies
Working as an escort lady can be one of the highest paying jobs, depending on which agency you start working at. There are different types of escort agencies in Vienna and your earning potential will be based on the agency that you choose.
If you start working as a high class escort lady, you could have a large monthly income, based on how many clients you have. Much like in sexbars, high class escort agencies are also liked by wealthy businessmen. In order to be successful as an escort lady, you need to be entertaining, interesting to talk to, you need to know how to behave on various types of gatherings and parties, and you always need to present yourself in a fashionable manner.
If you start working as an escort girl, you could be earning anywhere from 99 euros per hour (Sexy Angels) to 400 euros per hour (Victoria Escort). As you can see, there is a huge difference between the earning potential of the two agencies. Getting high class escort jobs can be a high earning possibility, but you will have to be good at it to be really successful.
Laufhauses
If you start working in one of Vienna's laufhauses, you could be making a nice profit each month, depending on how many clients you get and what you are offering. The amount of available clients will depend on the laufhaus that you start working at. Some laufhauses in Vienna are very popular, with numerous clients every day, while women who work at less popular ones rarely see clients. This means that if you choose a lower popularity laufhaus, you might not be able to earn a lot because of lack of clients.
Rates for women who work in laufhauses are usually 50 euro per 15 minutes (Laufhaus Vienna and Laufhaus Ici Paris) and 100 euros per half an hour (Laufhaus Juchgasse and Laufhaus Zollgasse).
Again, the amount of money you can make will depend on the number of clients who visit the laufhaus that you work at. Because of this, it is important to think about this too when choosing your potential workplace. Another thing to note is the fact that you will have to rent a room in a laufhaus in order to work there. This means that you will need to have a certain number of clients before you break even and actually start earning.
Studios
Since there are many sex studios in Vienna, getting a job in one of them is not hard, but the earning potential is not that high either. Women who work in Viennese studios usually offer a large selection of extra services for a rather low price, including sex without condom in some places. Based on what you want to offer, you could be making money, but this system is not as rewarding as some of the other types of brothels.
How much you can make working in a studio will depend on the popularity of the establishment, what types of services you are offering, as well as your ability to acquire regular clients. Since there are so many different studios in the city, you will have to inspect each of them if you want to find a good sexjob in a Viennese studio.
Street Prostitution
Ever since street prostitution has been restricted in the main areas of Vienna, this sexjob's earning potential has gone down by a lot. Women who choose to work as street prostitutes are required to do business in the outskirts of the city and not in the busiest parts of Vienna. Street prostitutes regularly have trouble with law enforcement because of noise complaints, not having the legally required documents to work or one of many other reasons.
The earning potential of street prostitution depends on your luck of getting clients, how much you charge for each session, as well as any extra services you're offering. What you need to remember is that you cannot ask for a high price as a street prostitute, as this type of a sexjob is considered to be very cheap. Another thing to note is that you will have to have sex out on the streets or in a car or van. This is definitely not a good sexjob in Vienna and the earning potential of it is lower than any other system.
Independent Escort
Working independently is not the worst type of sexjob in Vienna, but it's definitely not the easiest if you are just starting out. Women who work independently need to advertise themselves online and get clients through those websites. You can either work in-call or out-call; meaning that you can visit clients as an escort girl or they can visit you at your apartment.
The price that will be paid to you solely depends on how much you ask for and what types of extra services you offer. For example, there are many independent girls who provide fetish services, massages, role-playing or one of many other things that make clients interested in them.
In case you want to work in-call, you will have to have an apartment where client can meet you. Working independently can be a high earning job if you have regular clients or you are popular, but it can be very hard if you are just starting out in this field of work.
You must find the system that you're comfortable with if you want to succeed in a sexjob in Vienna
Now, in order to be successful and happy with your work and earnings, you need to choose a niche that you are most comfortable with. This could mean choosing based on what the particular system offers, how much money you can make working in that position or simply what you think would be best for you. You also need to decide on the price range that you want to work for; how much money you want to make.
As you can see, even in the same system, there are businesses where you can earn more than at others. Because of this, you need to learn how much you could be making and use that information in the decision making process. Once you decide on the type of sexjob you want to work in and how much money you want to be making, you can easily narrow down your options.
Another thing to keep in mind is the fact that some business models involve a certain risk factor, and they can be quite costly for you. For example, if you rent a room in a laufhaus and you don't get enough clients to make a profit, you will be losing money rather than earning it.
The best example of this would be the new Laufhaus Kolbegasse. This is a great house and a great company with successful businesses all around Austria, but so far their laufhaus is a huge fail in Vienna, with very few clients visiting. The same goes for studios that rarely get visitors. If you start working in a low popularity business, you might not even get the chance to have a large income.
Aim to look for a reputable sexjob in Vienna
The reputation of a business is also important when choosing your sexjob in Vienna. Working in a popular establishment that has a lot of reputation comes with numerous benefits. Not only can you build your own reputation if you choose a popular business, but you will also probably have more clients. Additionally, the most generous and gentlemen-like clients always prefer reputable places to lower quality ones.
The best way to find out about a business' reputation is to do a thorough background check. You can do this by searching for a particular business on the internet and reading reviews, other peoples' experiences and evaluating what you find. With so many different review sites, online forums and other portals it shouldn't be too hard to find out if a business is reputable or not.
AO (sex without protection) is an issue you need to be aware of
Offering sex without a condom (AO sex) as a service is never a good idea for various health and psychological reasons. However, you need to keep in mind that there are girls who are actively offering it. Some studios in Vienna specialize in this niche and most girls there openly offer it.
This means that a girl who offers AO in a studio like this will make more money than someone who doesn't. Because of this, most girls who work in such a studio usually cave in and start offering AO sex in order to level the playing field and make a bit more money.
Our recommendation is to refuse offering sex without protection and to avoid working in places where it is openly offered. In our opinion, offering unprotected sex for a low fee is not worth the risk of catching something.
You need to have your health and legal papers to start in a sexjob in Vienna
Going through the process of getting your legal papers for working in a sexjob is a must for anybody who wants to work legally. This is very important, as businesses and places that do not ask for it are usually sketchy and should be avoided at all costs.
You definitely do not want to work illegally, as you could easily have trouble with the police or individuals who will try to exploit you. In order to avoid this, you simply have to go through the legal process that every other girl has went through and respect this necessary step in finding a sexjob in Vienna.
Getting your legal papers to start working is not hard, but it takes time and you won't be able to work while they are being processed. If a business tries to offer a solution for this, it is usually a red flag and you should avoid working there. A legit and serious establishment won't allow you to work without your legal papers and health checks.
Have some pictures ready for your application for a sexjob in Vienna
Most sexjob applications will require you to submit photos of yourself in order for them to see how you look. Additionally, businesses that have the available ladies showcased on their website will also need photos of you. Because of this, it is good to have a set of well-made photos of yourself. Having someone take flattering photos of you will surely increase your chances of landing a sex job in Vienna.
High quality photos are important, but what most people love is authenticity. You want to stand out and make people remember you simply from your photos. Creating genuine and authentic photographs is always better than following what other girls are doing.
You don't want to be forgotten and become one of many other girls, but rather you want clients to indistinctly remember you. If you can submit a quality photo set with your application, you are definitely in a better position than a girl who just sends in a few selfies she took right then and there.
Conclusion on sexjobs in Vienna
Hopefully you have found these tips helpful and you will use them in the future. The most important things you should focus on when looking for a sex job in Vienna is the amount of money you want to be making, what you want to offer and what type of brothel you wish to work at.
Once you have determined these factors, it shouldn't be too hard to narrow your search down to the perfect job opportunity. If you are able to do your job efficiently, working in the Viennese sex industry can be a very rewarding and high earning position. Go ahead and start using these tips that we have listed and look for the perfect sexjob in Vienna now!
Here are some other articles that you might be interested in if you want to work in Vienna: