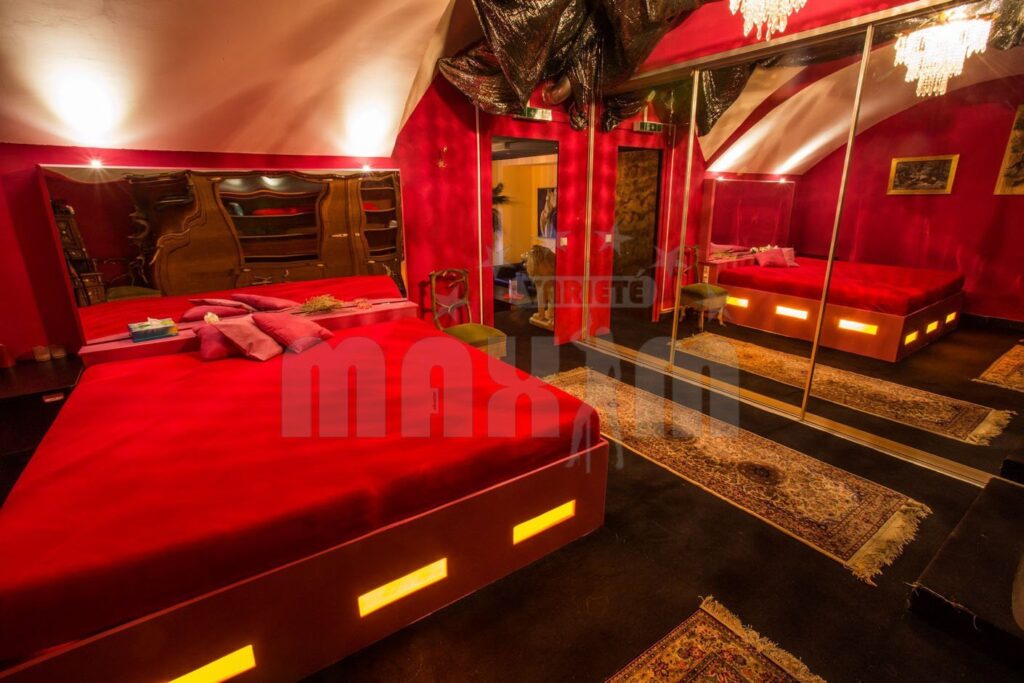 Looking for Sex Job in Vienna? Try Sexclub Maxim Wien!
If you are looking for sex job in Vienna, then keep reading. We are going to show you the best club in the city and how to apply in a few simple steps! We are talking about Sexclub Maxim Wien, the club that keeps dominating the Vienna paysex scene year after year.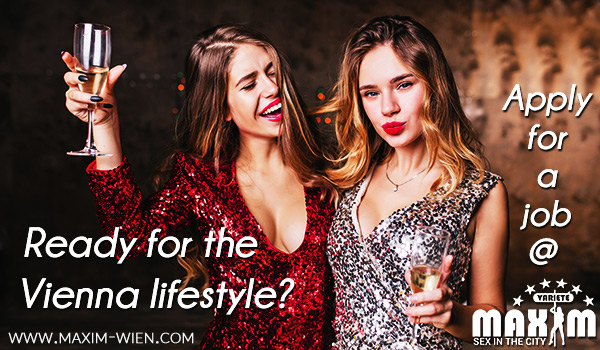 Maxim Vienna Brothel
Maxim Vienna Brothel (or Maxim Wien) awaits every girl who wants to become a high-class sex worker. Of course, you can find plenty of other prostitution jobs in this city. We are going to explain why Maxim is a way better option for you than most of the other FKKs, clubs or studios.
First off, Maxim has been around when most of the other places didn't even exist. And, most importantly, it always kept improving to stay ahead of the competition. Although the club has high standards, they never reject girls based on how much experience they have as sex workers.
You can apply even if you have zero experience working as a prostitute. Sexclub Maxim Wien guarantees you a promising sex work Vienna career if you take your job seriously. They take business seriously when it comes to online advertising.
Once your photo gallery becomes available on the official Maxim website, you will have lots of clients.
Reasons to Start Your Sex Job in Vienna at a Night club like Maxim Wien
For beginners, it is highly recommended to start working at a nightclub. It is a guaranteed sexjob right off the bat and as long as you do things right, you can earn good money. FKKs, Laufhauses and studios are either more complicated systems or it is hard to choose a good one.
There are many shady places in Vienna (here you can read an article about the worst studios in Vienna) and even experienced sex workers can have a hard time avoiding them. You can safely start your career at Maxim and get plenty of help in the process. Here are the main reasons why it is the best place for new girls:
– As opposed to FKKs and Laufhauses, you don't need to pay a penny if you want to start working at Maxim. You just need to take care of the legal stuff
– Night Club Maxim Wien guides you through the whole process of getting your papers right. All you need to do is to follow a few simple steps and ask for advice if you need it. Before you know it, you will have the required papers at hand
– By joining Maxim, you not only join a helpful management team and staff but also the community of girls working there. The sex workers in the club work together as a team, making it much more fun to work there
– Clients who visit Maxim can invite girls for drinks and hang out with them in the bar. If you are the type of girl who likes to take the edge off of things with a couple of drinks, then this club allows you to do so. Of course, you don't have to drink
– Maxim Wien is located at the center of Vienna. This makes it absolutely safe and convenient to work there. It is in a safe district frequented by tourists and local mongers that prefer high-standard services
After all, Maxim is a nightclub which means there is a lot of music and partying going on. Girls can have a great time on these social events.
In the club, there is always someone who can help you in case you need advice or help
Maxim Wien took things to the next level and added its own escort agency to the services. This provides an additional money-making opportunity for the girls working there. You can check out their escort agency on the official Maxim Escort website if you want to learn more.
Simply put, working as a sex worker in Sexclub Maxim Wien is fun and opens you the door to countless new experiences. If this article convinced you to start working at Maxim, then proceed to the Maxim Jobs web page which will lead you through the application process.
Here you can find all the additional contact information you might need:
Website: Sexclub Maxim Wien
Address: Kärntner Str. 61, 1010 Wien, Austria
Phone: +43 699 17172031
Take your time and contact Maxim Wien once you are ready to become a high-class sex worker!
OR
Keep reading, as we have much more information about sex job in Vienna! Here are our other articles on the topic:
About Maxim Wien
Sex Club and Night Club Maxim Wien
Kärntner Str. 61, 1010 Vienna, Austria
+43 699 17172031