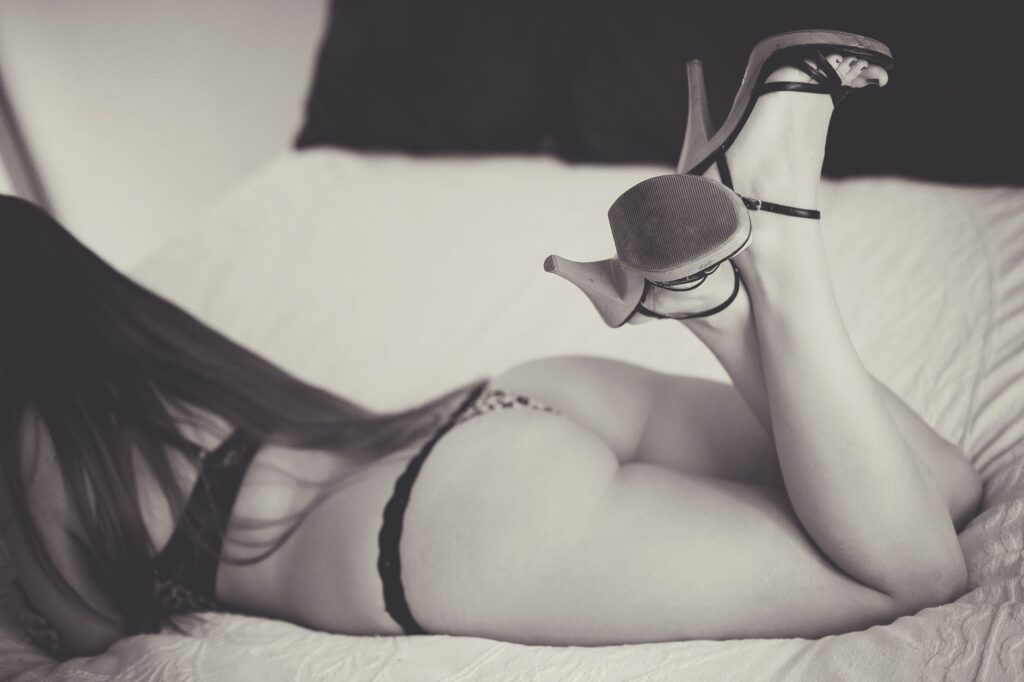 How to Get Sex Work in Vienna and Austria?
Since Austria is a country where prostitution is legal, there are plenty of women looking for sex work there. Of course, their main priority is sex work in Vienna because that is where the most sex clubs, studios and brothels are.
If you are seeking for help in this regard, then you are at the right place. In this guide, you can find all the information you need about sex work in Vienna and Austria. Vienna is always in the need of new female sex workers, so the opportunity is there, you only need to know how to start.
Firstly, the Vienna sex scene is divided into the following systems:
Sex Studios
Sex Clubs and Bars
FKKs or Sauna clubs
Escort Agencies
Laufhauses
Sex work in Vienna – Brothels and Other Sex Related Businesses
There are many brothel types and other sex related businesses in Vienna and Austria. All of the sex work Vienna differently and there are different rules and earning possibilities too.
Sex Work in Vienna in Sex Clubs and Bars
We can say that sex clubs and bars represent the standard system of prostitution today. The modern guy typically imagines these types of places as the perfect locations for paysex. It has rooms, there are plenty of drinks to choose from, numerous girls to choose from.
He can just sit down and relax while he decides what he wants to do next. The sex worker usually gives back 50% (or slightly less) of the money she earned to the sex club. PROs of a typical nightclub or sex bar in Vienna are the following:
Cameras all around the place except the rooms
It is completely legal so the staff can rely on the help of the police
Thanks to the modern and official look of a typical bar or nightclub, clients who enter behave accordingly. Usually no one wants to cause problems
As a sex worker, the staff is always there around you. Waiters, other sex workers, DJs and security guys. With this small community around you there is nothing to worry about
The best places in Vienna are not in the hands of the mafia or some shady people. Bars and nightclubs with owners from different countries are also not common. They are fully legalized and organized according to laws and regulations.
An example of a good sex club in Vienna is Maxim Wien.
Recommended Sex Club for Work: Maxim Wien
The reason why I bring up Maxim because I think it is a well-organized sex club in Vienna that clearly demonstrates how a place like this should look like. The list of characteristics that we have showed you in the previous section clearly apply to Maxim.
They are also hiring, so feel free to hit them up on the official website and apply for sex work in Vienna. We are going to show you how to apply step-by-step. But first, lets's go through all the information you need to know about Maxim before applying:
– Maxim Wien is pretty much an all-in-one place. It is a great for a typical night-out with friends and there are also parties held there. Gentlemen can hang out in the bar area while having a few drinks and enjoying the strip club experience. They can also leave for a session with a girl at any point.
– Clients can either pay you for sex or for dancing in front of them.
– You can start working in Maxim for free.
– The rooms and the whole interior of the club is stylish, modern and well-furnished.
– When it comes to the ownership and management of the Nightclub, they are all Austrians
– They treat all their sex workers with respect, being nice and fair. This is also why many of them come back shortly after leaving.
– By joining, you also have the opportunity to become a high-class escort girl through their agency, Escort Girls Vienna. Check out the homepage here: Escort Vienna
– Maxim is located in the centre of Vienna, which is a great location for every type of business.
– In this club, you are not forced to do things with your clients that you don't want to. It is completely up to you what is included in your service. The rules they have are easy to follow. The atmosphere in the club is usually positive and enjoyable.
– By joining Maxim, people will be able to find you online quite easily. Their online marketing methods are top-notch.
Read the many positive reviews of Maxim Wien in one of the biggest Austrian Sex Forum, SV Forum: Sexclub Maxim Wien Forum
How to Apply for Sex Job in Maxim Wien
To apply for sex job in Maxim Wien, you should contact the Staff. Maxim Wien also created a details Jobs page where you can get more info, it is available here: https://maxim-wien.com/maxim-jobs/
There are many ways to contact the Staff:
At the moment Maxim Wien hires Girls for sex work, no striptease work without sex is available in the Club! You should speak in German or English at least on conversational level to get work.
Sex work in Vienna – FKK Sauna Clubs
FKK Sauna Clubs are basically wellness centres. There are saunas, massage services, steam baths and swimming pools as well in a typical FKK. Sex workers hang around the place either naked or half-naked.
Following the etiquette of sauna clubs, the clients are either in bath robes or they put a towel around their waist. The whole FKK Sauna club system originates from Brazil. Then Germany adopted it and it became one of their main systems.
While there are hundreds of FKKs in Germany, you can only find a handful of them in Austria. Both the sex workers and the clients pay the entry fee, which is typically between 40€ and 100€.
Half an hour with a girl costs 50€ to 70€ for clients on average. You, as a sex worker, can take home the amount each client pays you.
There is a serious decline in quality of Austrian sauna clubs, read here the reasons: Is Funpalast responsible for the decline in quality of Austrian Saunaclubs?
Pros:
There is no obligation to stay. As a sex worker, you pay the entry fee and buy yourself one day, then you can go back whenever you want in the future.
It is up to you what extras you want to include in your service.
The more clients, the more money you earn in a day.
Cons:
After paying the entry fee, there is no guarantee that you will earn any money. There are many other girls who also try to attract clients in the FKK.
At Sauna clubs, you work for yourself rather than for the club, so it is temporary. There is no contract. It is usually a short-term solution for girls who are waiting in Vienna to be accepted by studios or sex clubs.
You usually need at least two clients to earn money, since one barely pays you back the entry fee.
Sex Studios
Studios are more on the cheaper side of the Vienna sex scene. There are usually a few (4-6) rooms available and a small lineup of girls. The services are cheap in sex studios compared to other systems. However, the girls can earn more by providing extra services.
Here is a list of Worst Sex Studios in Vienna. Avoid these places at all costs!
The typical studio in Vienna looks like a shop because they are remade from retail places. According to the law that came into effect in 2011, every sex studio has to have street access.
The studio itself consists of a social room and a few simply furnished rooms. The girls welcome their clients in this social room and provide their services in one of the rooms.
Sex studios are cheap brothels. It doesn't require much investment to open one. The main goal of the owner is to open the sex studio with as little cost and effort as possible, then make a quick profit and move on.
Pros:
You can make some good money by including AO (sex without condom) in your services
The studio takes care of your online presence showing your photo gallery
Cons:
It attracts clients that can only afford these types of cheap places
The studio usually forces you to do 15 minute sessions
Most clients only book you if you offer AO
Offering AO regularly can lead to health problems
You have to work and sleep in rooms with poor hygiene
Laufhauses
Laufhauses are the type of brothels where you need to rent a room for a certain price if you want to work as a sex worker. Men are looking for open doors there, which means that the girl is currently free.
Open doors allow them to take a sneak peek into the room and decide which girl they want to be with. Then after the client negotiated what he wants from the girl, they close a so called "Prostitutionsvertag" and the session starts.
The Prostitutionsvertag is a contract that ensures that the sexual activity is legally documented. It ensures payment for you as a sex worker. It also allows the client to get a refund if the service wasn't provided as planned.
After you pay the rent, you can keep the money you make.
Here is an article where you can read more about Laufhauses: What is a Laufhaus?
Pros:
The owner uploads your photos online and advertises you as a sex worker in the XY room on the website of the Laufhaus.
The owner doesn't take a cut from your earnings.
You work as much as you want, as paying the rent doesn't mean you have to work. You only pay for staying there.
You can freely set the price for your services.
Cons:
You are just losing money on days when you have no clients
The amount of clients you get largely depends on the current state of the Laufhaus. If it has a bad history, rooms in poor condition or bad management, people simply won't go there.
Escort Agencies
An escort agency provides girls that can be booked for hotel and apartment outcalls. Some of these agencies offer extra services such as introduction date, massage, meeting the client at the airport or at events and so on.
As a sex worker, you can end up in any hotel or apartment as long as it's in Vienna. You have the option to work as an incall escort as well, which means the client comes to you.
It is the job of the escort agency to arrange these meetings between their girls and the clients. The service provided by an escort girl is always sold as social service instead of a sexual one. The latter is permitted by the law. However, the agency can claim that anything that happens between the escort and the client is based on their consensual agreement.
Here you can read articles about the Best Escort Agencies in Vienna:
Pros:
You will have a better time working for an escort agency than working for a sex studio. The service costs more, therefore it brings clients that have more money and stay at clean, nice hotel rooms.
Some of your clients will give you gifts and take you to restaurants and various events
From all the systems above, this is the one you can make the most money with
Cons:
The other girls and the staff are not around you, therefore you have to deal with difficult clients on your own
You need to always be at your best behavior and show the best version of yourself because you represent the agency. This is not always easy to pull off. However it is expected from every escort
It is hard to make plans for the week because a client might call at any time
How to Apply for a Sex work in Vienna?
You are free to choose one of the above systems. However, we recommend you to choose the classic Sex Club model as a beginner. Therefore, it is worth to try to apply at the most renown sex club in Vienna: Maxim Wien.
Before doing anything, you should be sure that you are legal. The best sex clubs in Vienna give you job only in that case, if you have your legal papers in your hand.
To get your licences and papers follow these steps:
1. Arrange an appointment at Vienna Police
Show up at the police station at the following address: Deutschmeisterplatz 3 – Zimmer 14 / Kontrollstelle – 1010 Wien. Ask for an appointment there.
You will need to bring a Meldezettel and 4 passport pictures .
Show up again at the time of the appointment to go through an interview. After 15 minutes, you will be out with a blue registration card.
2. Have the medical examination
Next you should go to the doctor for a health examination. Here is the address: Thomas-Klestil-Platz 8/2 / Access through Schnirchgassa 14/1 – 1030 Wien.
After the examination is done, you need to wait a week and go through a second health check. If you pass that as well, then you get the green card.
3. Start the work
You can arrange meetings with the best sex clubs or other places before you have all your papers – this way you can speed up the seeking for job process.
When you have your blue card and green card in hand, you can start work.
How a Typical Interview in Sex Clubs Look like
Step 1 – First things first, send a few images of yourself along with a short description. The photos need to be up to date. You should introduce yourself by answering the following questions:
Where you are from?
Were you worked anywhere before? Include that as well
What languages do you speak and on which level?
When do you want to start working?
Do you want to dance on stage or just to work in the rooms?
Step 2 – Show up for a job interview. There, you can discuss everything to the smallest detail. You are encouraged to ask questions about the working conditions, the establishment or anything related to the matter. This makes it easier for you to decide whether you really want to work in the sex club or brothel.
Step 3 – You are all set, you can start to work. The papers you need are the two we already mentioned, the blue and the green one
That's all you need to know. We hope you have found this article helpful and good luck with your new job as a sex worker.
If you are interested in actual sex job opportunities, then we recommend you to read these articles: