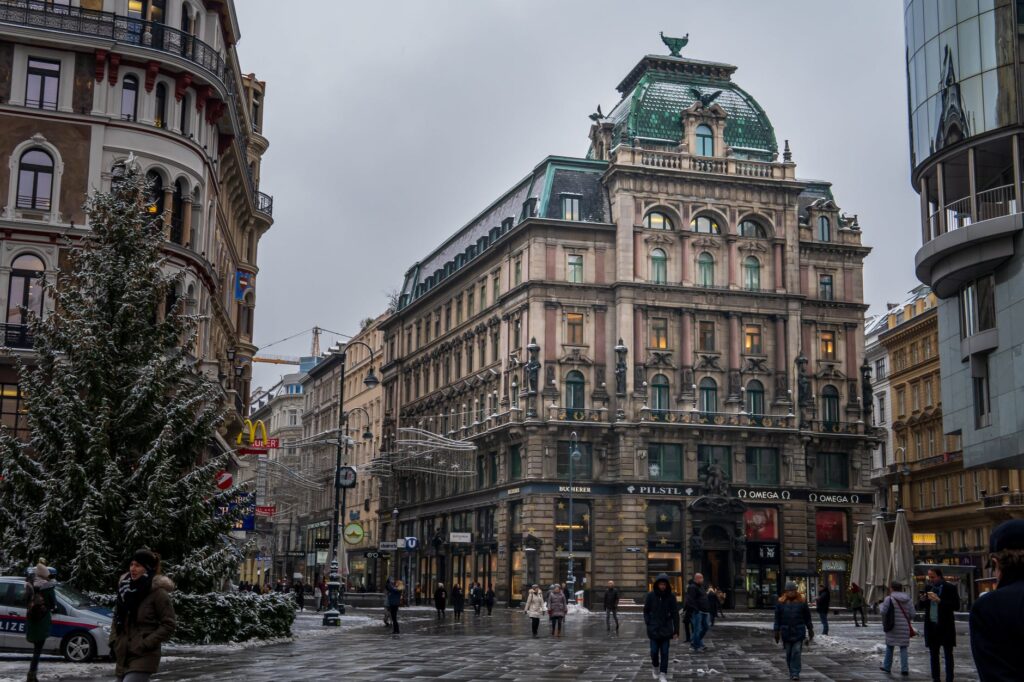 Earning potential of sex workers in Vienna
If you are thinking about starting your career in the sex work in Vienna business, one of the biggest benefits is the money that can be earned. Vienna is known to be the ideal city to start if you want to make good money. However, this hugely depends on where you start working, as well as how you do your job. There are a few crucial things that can generally increase the amount of money you are making. In this post, we will be writing about the things that sex workers in Vienna should focus on if they wish to make the most money, in any type of brothel setting.
How to earn the most money in a night club – sex club?
Sex workers in Vienna who decide to work in a night club (sex club) can have a huge income potential, if they know how to do their sex club job properly. For example, in order to be successful at a night club like Maxim Wien, you need to be a good conversationalist and you need to know how to talk to clients.
One of the most important things here is to make the client feel as if this wasn't just a money exchange for services, but rather as if he was in a normal bar, flirting with a regular girl. Getting the attention of a potential client is also important, which leads us to the next point.
Night club girls need to dress elegantly and wear sexy outfits that catch the client's attention. There are some girls who change what they're wearing throughout the night in a sex club. A sexy dress and stockings for example are great ways to make a good first impression in the client's eyes. Another thing that sex club girls can do to make them the center of attention is dancing on the stage. This means that knowing how to move erotically and seductively can be crucial in this type of setting.
In addition to being a good talker, it is always helpful if you can speak any additional languages too. Since the most generous clients can usually be found in sex clubs, girls who know how to seduce and talk to them are the ones who are making the most money in this type of brothel in Vienna.
If you are able to start working in one of the best sexclubs in Vienna, there's practically no limit to how much money can be made because of the above mentioned reasons.
How to earn the most money as an escort lady?
Some of the requirements of making the most money as an escort lady are the same as in a sexclub setting, such as dressing elegantly and having strong conversation skills. Additionally, some sexclubs offer escort work too, which is great synergy to make the most money in Vienna.
Working at escort agencies also have a high earning potential, but the requirements for making the most money are somewhat different here. A good escort lady is entertaining before and after the session, just as much as she is captivating in bed.
A good way to make a lot of money as an escort is to be interesting to the clients, so that they extend the booking for another hour (or more) just because they want to spend time with you.
Dressing elegantly is key here too, but as an escort girl you should be more discreet in how you dress, as well as how you behave, as you should resemble the client's partner and not an escort girl for the night.
Since escort ladies are usually taken on various types of events, they also need to know how to behave in such a setting and not stand out from the rest of the people. Much like in sex clubs, a lot of wealthy gentlemen choose to book escort girls for a night, so there is a huge earning potential in becoming an escort lady too.
If you want to make the most money in your high class escort jobs, you should follow the above mentioned criteria. Additionally, escort ladies who also work in a sex club are the ones who are making the most money in this setting.
How to make the most money in an FKK?
FKKs or Saunaclubs are different when compared to our two previous types of brothels in Vienna. Girls who work in FKKs like Goldentime Vienna are usually naked or almost fully naked, so you need to be at ease with your body at all times. This means that you need to feel confident with yourself, regardless if you are wearing sexy lingerie or nothing at all.
The best tactic to make the most money in an FKK setting is to meet with as many clients as possible. Because of how FKKs work, it is harder to make the most money with individual (regular) customers, unless you choose to offer an extensive list of extra services. With so many other sex workers in Vienna available in the Saunaclub, clients tend to choose a different girl each time and not go for the same one.
How to make the most money in a Laufhaus?
Sex workers in Vienna who start working in a Laufhaus can also make a lot of money, but they need to implement different tactics when compared to other types of brothels. For example, because of how Laufhauses work, girls who choose to work here need to be patient.
In this setting, clients are the ones that seek out the girls and not the other way around, so it's not as easy to catch their attention. A good first impression is key to charming the client into the room.
Another thing to consider is offering a long and extensive service list, as this could be appealing to a larger number of clients. Something that girls who work in Laufhauses tend to do is move to another Laufhaus after working for a while in order to appear as new girls. This can also be a good tactic, but more often than not it is not the best way to make the most money in a Laufhaus.
How to make the most money in a studio?
Studios are probably the hardest places to make great money at for sex workers in Vienna, but its not impossible with the right mindset. The reasoning behind this is that studios are usually the cheapest places to find sex in Vienna and the girls are really not making that much after each session.
Of course, there are still a few things that can be done to potentially increase the number of clients. For example, offering more services can be a deciding factor for some clients when they are looking for a girl in a studio. Having multiple regular clients is a great way to earn more in a studio. Clients who are regulars often treat their favourite girls to either tips, gifts or just more sessions.
Sex workers in Vienna – Conclusion
We have covered in this Sex Work Vienna article all of the different brothel types where sex workers in Vienna can make money. As you can see, different things are required from you based on where you wish to work at.
By following the above mentioned tips, you are surely going to be on the right path to making the most money in the particular brothel type. When it comes to our recommendation, the best money can probably be made in a sexclub while also going on escort dates with clients. Of course, any setting can be a good money-making opportunity, but some have a higher earning potential when compared to others. The decision lies on you to make based on what you want to do, as well as how much money you wish to make!