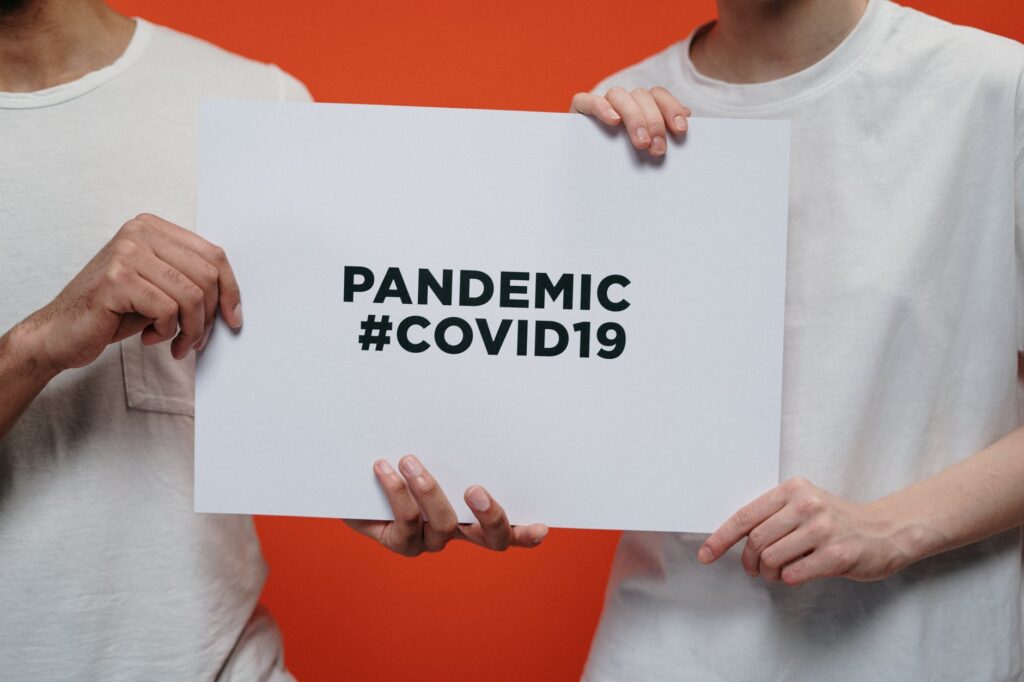 Impact of COVID-19 on Sex Work in Vienna
The COVID-19 epidemic has had a huge impact on every kind of business around the world, and the sex industry in Vienna is no exception to this. At the time of writing, the Austrian government has restricted business owners of all kinds to operate in the city.
This restriction includes restaurants, bars, cafes and every type of brothels that have been closed until further notice. The ladies who usually work in these Viennese brothels have left for their home countries for the time being. With travel restrictions and closed borders, the Vienna sex scene is currently hibernating until the COVID-19 situation gets better.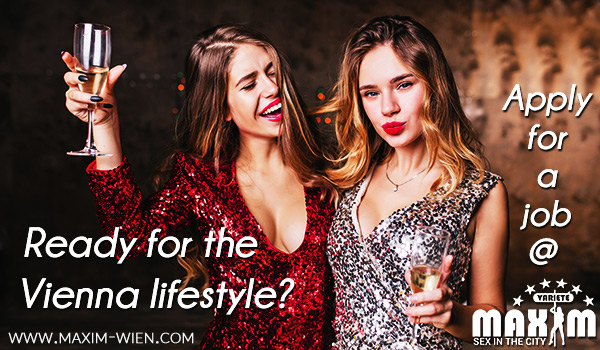 Most brothels and sexbars have notified their clients about their businesses being closed for the time being. Check out some of the announcements that Viennese brothels have published for their customers!
Overview of how the biggest clubs notified their customers
Sexclub Maxim Wien
One of the biggest clubs in Vienna has notified their clients through their website and newsletter. The club's management has sent this statement to their clients:
Maxim temporarily closed!

Dear Maxim Vienna guests,

Your health, as well as the health of the Maxim Girls and our Team is very important to us. Based on the current Coronavirus situation, we have to temporarily close Maxim until further notice. We are working simultaneously on providing you the best possible experience.

Thank you for your understanding in this unusual situation. We look forward to welcoming you in Maxim Vienna again at a later date.

If you have any questions feel free to contact us, we are happy to help!

Stay healthy

Your Maxim Team
As you can see from this notice, even the biggest clubs in Vienna, such as Maxim are unaware of when they can start doing business again. However, we are sure that the Maxim management will update their clients as soon as new information emerges. For further updates, keep an eye on the Maxim website.
Wellcum
Wellcum is also currently closed, but according to official statements, the club plans to start doing business on May 1st. However, because of how close Wellcum is to the Italian border, we doubt that the FKK will be able to open up that soon.
Currently, Italy is one of the most affected countries by the Coronavirus and we doubt that business in Wellcum can return to normal that soon.
Goldentime Vienna
Saunaclub Goldentime in Vienna has also published an official statement on their website. Currently, the management of FKK Goldentime is also unaware of when they can open. The FKK posted the following notice on their website:
Dear guests, due to the corona virus situation and to implement the requirements of our Federal Chancellor Mr. Kurz and the Federal Government and also not to endanger anyone, we will close our business from Monday, March 16th and keep it closed until further notice.

We thank you for your understanding and look forward to welcome you again soon.
Saunaclub Funpalast
At the time of writing, the Funpalast Saunaclub is closed, and the management hasn't posted a notice for their clients on their website. As you might expect, we do not have any information as to when the Saunaclub can get back to doing business.
Laufhaus Kontakthof
According to our sources, Laufhaus Kontakthof had the following statement on their website:
We are temporarily closed due to Corona panic.
However, at the time of writing, we were unable to find this notice on the Laufhaus' official website.
Laufhaus Zollgasse
Laufhaus Zollgasse has posted a notification on their official website, stating:
Dear customers,

The events surrounding the Corona virus also do not leave us without a trace. Our house is closed until further notice.

A little foretaste of the time until the reopening can be found here under "Coming soon".

Your Laufhaus team Juchgasse & Zollgasse
A recent update on the website collaborated on their closing times, with the following post:
Dear guests, at the moment there are (unfortunately) a lot of rumours about businesses returning to normal. Our profession is no exception. Optimistic competitors believe that their businesses will open on May 17th, 2020. We don't agree with that!
Laufhaus Ici Paris
The management at Laufhaus Ici Paris has also commented on the current situation on their website, writing:
Dear guests!

Due to the current regulations to prevent the further spread of the corona virus, our house is temporarily closed.

As soon as the situation relaxes, you will find out here on our site when our house will open again.

We wish you all the best. Stay healthy.

See you soon in the Laufhaus ici Paris.
Much like every other business in Vienna, the management of Laufhaus Ici Paris is uncertain as to when they can open up for business again, but according to their statement, there will be updates on the website as soon as new information emerges.
Peepshow Burggasse
Unlike many other Viennese brothels and clubs, Peepshow Burggasse posted an update about their establishment through the International Sex Guide forum's Vienna section. A user by the name of "PSBurggasse" (probably a representative or the owner or the establishment) posted the following comment:
We expect to open again around June or July but I can tell you that there are few bankruptcies already, so Vienna will be an interesting place when we are allowed to open again.
Update: Another user, Massimo Potente wrote this on April 14 in ISG forum:
Small shops open today

As of today, April 14th 2020, small shops with less than 400 m2 in size may open again. This does NOT include bars, restaurants or anything of the food & drink industry. Beginning of May, hopefully all shops will open and then we can expect weekly changes in either direction depending on how the numbers grow or decrease. Brothels are expected to be shut down until at least the middle of May but likely for longer than that.
Update2: A local Vienna news portal confirmed that small shops can be open:
Since 14 April 2020, shops with a maximum sales area of 400 m² as well as DIY and garden centres have reopened (compulsory masks and a safety distance of one metre must be maintained!) Admission controls ensure that there is only one customer per 20 m². Supermarkets, pharmacies, banks and post offices are also open. Masks are compulsory in all shops, in supermarkets they are sometimes issued at the entrance. Shopping centres, restaurants, hotels and hairdressers are closed.
Conclusion on COVID-19 in Vienna
With restrictions to outdoor activities, Vienna is nowhere as lively as it used to be. Hopefully, this won't last long and we can get back to enjoying everything the beautiful city of Vienna has to offer. Most of the ladies who worked at the now closed Viennese brothels surely can't wait to get back to work as soon as the epidemic is over. We cannot say when this whole COVID-19 situation is going to blow over, but we will make sure to keep our readers up-to-date with any news related to the virus in Vienna.